Swiss music and Omani poetry – under the message of 'Humanity First' two Swiss musicians of the duo 'Dust of Soul' and a Omani poet came together to celebrate the arts and build a bridge between the two not so different countries – Switzerland and Oman.
The Oman daily newspaper 'Oman Observer' announced the cultural exchange evening of a unique music and poetry fusion of Swiss musicians duo 'Dust of Soul' and Omani multilingual poet Lubna Al Balushi.
Hosted in 'John Barry Hall' at Grand Hyatt Muscat, the evening was a success.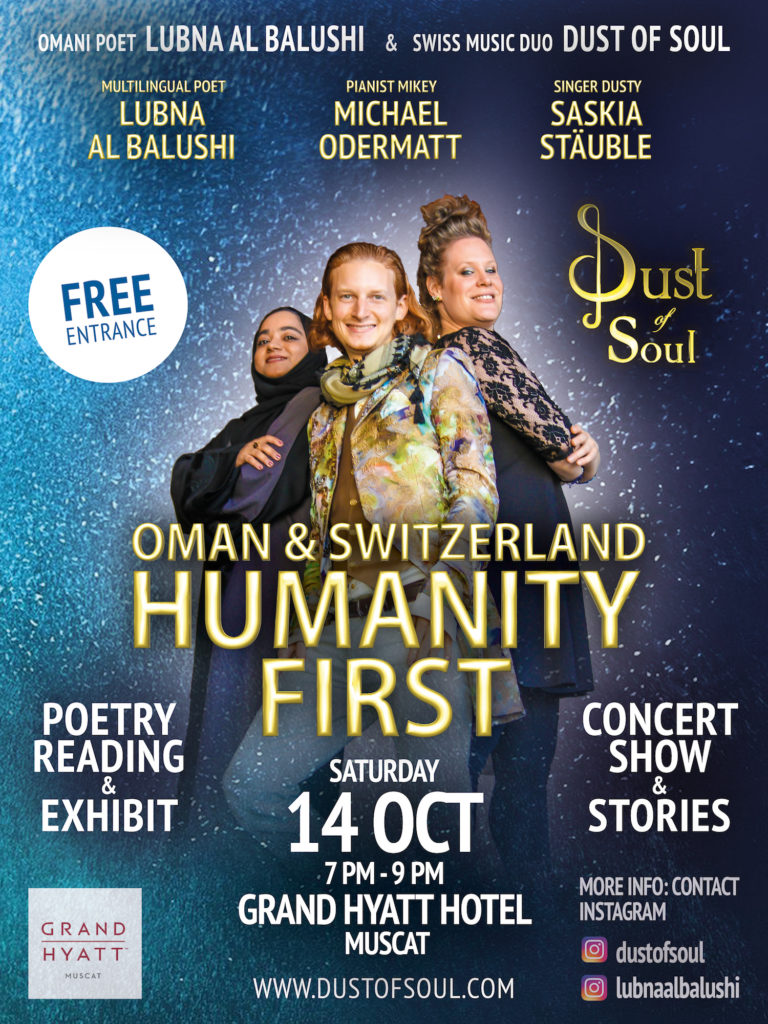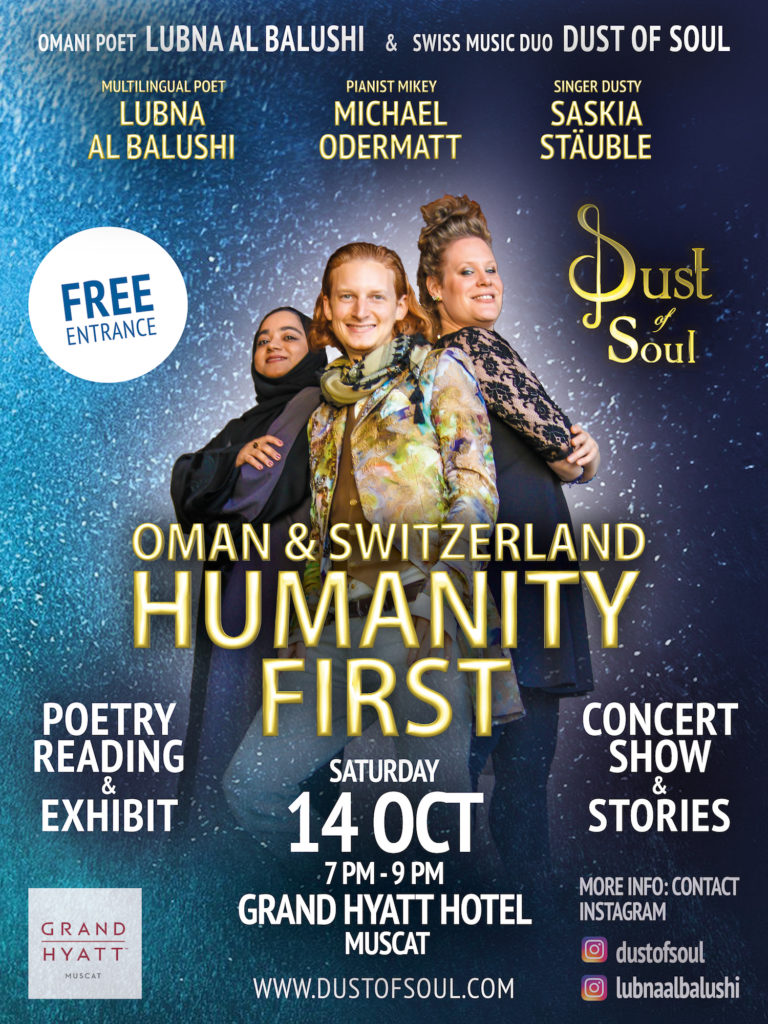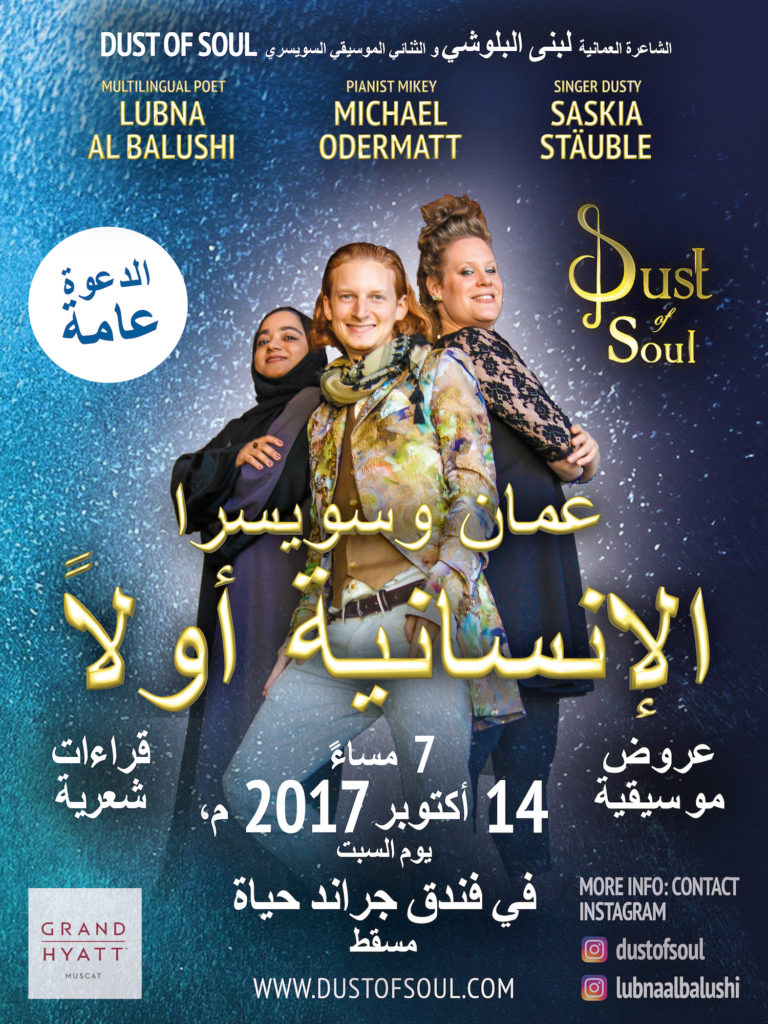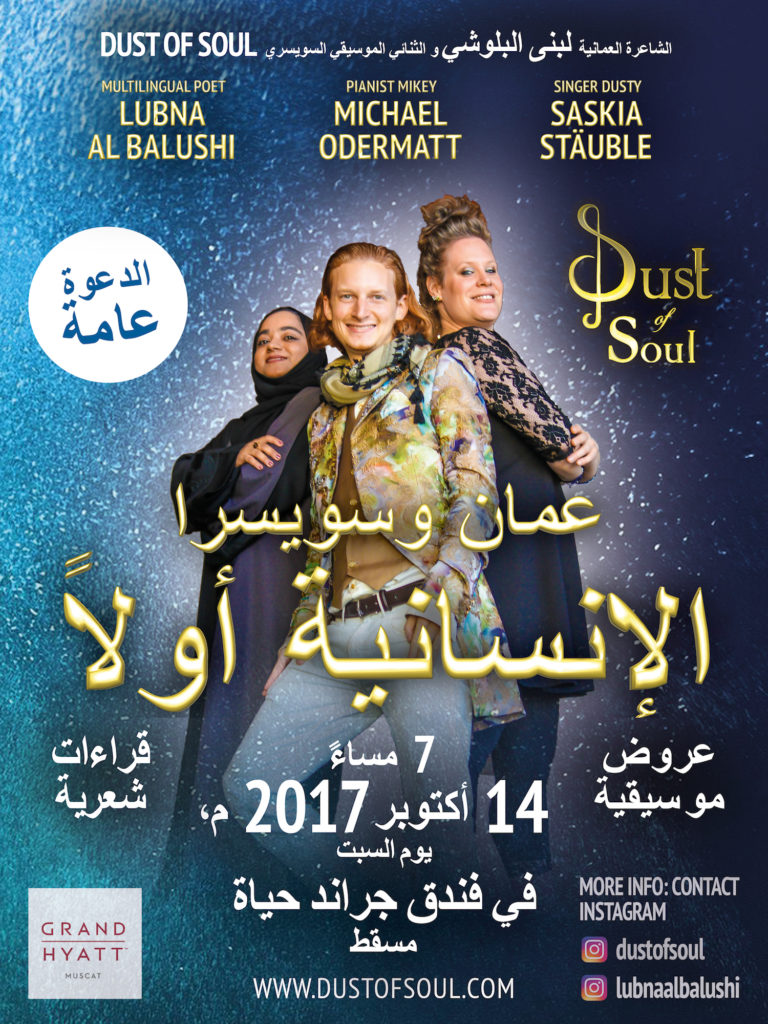 Lakshmi Kothaneth, reporter from 'Oman Observer', interviewed both Saskia Stäuble, Singer from 'Dust of Soul', and Michael Odermatt, Pianist from 'Dust of Soul', as well as Lubna Al Balushi and wrote about the whole story.
Read the full article online:
www.omanobserver.om/humanity-first